Data is the product of almost any business process.
For example, when a salesperson takes an order from a customer we might create or modify a customer or contact record, we will capture an order, we may need to create a delivery note, and so on.
Business processes may also consume data created in other processes – for example, our salesperson may need to capture product and pricing details captured by the Materials team, or the system may generate contractual discounts or applicable taxes that may apply to the customer and to the specific order.
If our processes allow poor quality data to be captured then this will have a ripple effect on downstream processes that depend on that same data – for example, by not capturing the correct delivery address our salesperson may cause an unnecessary product return – costing the company money and upsetting the customer.
The 1:10:100 rule tells us that capturing data correctly the first time is up to 100 times more efficient than allowing these ripple effects to occur.
Tackle process and data together
In many cases, organisations attempt to govern and improve data with a domain-centric approach – for example, by defining a data owner and stewards for the customer domain and attempting to ring-fence this domain for purposes of improving data integrity.
Yet, most business processes use data from more than one domain. Our salesperson, in the example mentioned previously, must access customer, contract, tax, location and product data, along with transactional data unique to the individual order.
To address data quality issues we need to look at both the data (the symptom) and the processes (cause) that create it.
In an increasingly complex and changing world, and with the ongoing shift to digitisation we need to support our knowledge workers by automating key business processes to increase efficiency and improve data integrity.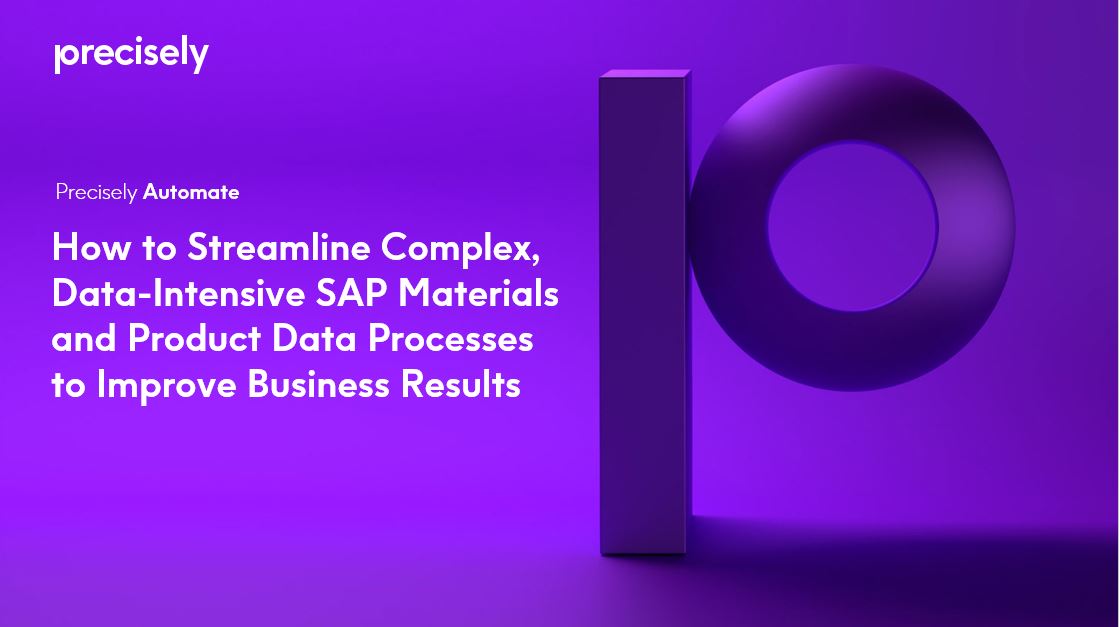 A 30-minute webinar, from our partner Precisely, discusses How to Streamline Complex, Data-Intensive SAP Materials and Product Data Processes to Improve Business Results. Click on the link to watch a recording